Braces & Invisalign®
Dental Braces
Braces are a common type of orthodontic device used to straighten or align teeth for patients suffering from malocclusion or other bite abnormalities. These devices apply continuous pressure to the teeth over the entire length of treatment. As the teeth gradually move to the desired, correctly aligned position, the patients' smiles become increasingly attractive.
Invisalign® Clear Aligners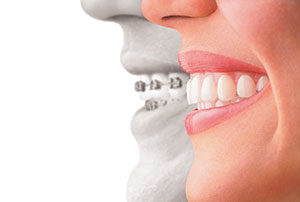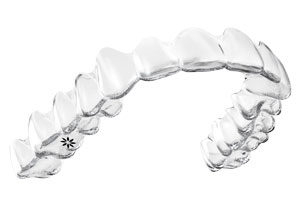 For people of all ages, and especially teens, who are dissatisified with their smiles but do not want to give up the activities and foods they love, Invisalign® aligners are great option. The Invisalign system uses virtually invisible aligners that straighten teeth without metal bands, brackets or wires. Eliminating the discomfort of gagging impressions and the inconvenience of periodic adjustments. Invisalign's custom-made clear-plastic aligners are comfortable, and easy to remove for eating, brushing,  flossing and special occasions. They are so inconspicuous that it is difficult to tell when someone is wearing them. Invisalign can also provide faster results and can be less expensive that traditional braces.
Invisalign® FAQs
The Invisalign® system uses virtually invisible aligners, rather than metal bands, brackets or wires, to straighten teeth comfortably. A digital simple, painless, digital scan creates the aligners that are custom-made to fir  the teeth, and are easily removable so patients can eat, drink, brush and floss. The advantage that Invisalign teeth aligners have over regular braces is that they are virtually undetectable, move teeth faster and can be more affordable.